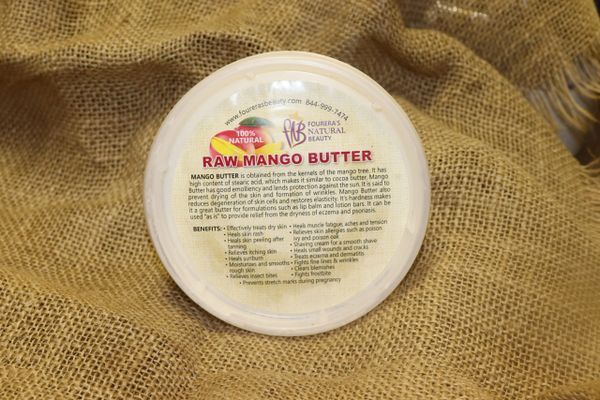 Raw Mango Butter 8oz
MANGO BUTTER: is obtained from the kernels of the mango tree. It has high content of stearic acid, makes it similar to cocoa butter. Mango Butter has good emolliency and lends protection against the sun. It is said to prevent drying of the skin and formation of wrinkles. Mango Butter also reduces degeneration of skin cells and restores elasticity. It can be used "as is" to provide relief from the dryness of eczema and psoriasis.
BENEFITS: Effectively treats dry skin. Heals skin rash. Heals skin peeling after tanning. Relieves itching skin. Heals sunburn. Moisturizes and smooths rough skin. Relieves insect bites. Heals muscle fatigue, aches and tension. Relieves skin allergies such as poison ivy and poison oak. Shaving cream for a smooth shave. Heals small wounds and cracks. Treats eczema and dermatitis. Fights fine lines & wrinkles. Clears blemishes. Fights frostbite.
Prevents stretch marks during pregnancy.
Reviews
Featured Products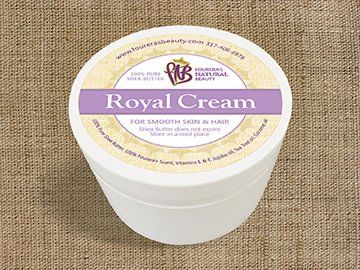 Royal Cream (8oz)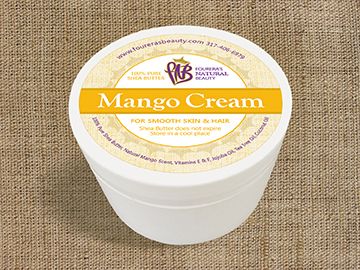 Mango Cream (8oz)